We Make It Easy!
Existing home sales, new construction, refinancing, equity loans, land development, commercial properties and farm sales are all escrow and title services available to you from Leaders Title Agency. We work with all parties to make your closing as effortless and error-free as possible. Real Estate industry leaders rely on Leaders Title for professional title and closing services.
Full Service
Leaders Title Agency is here to answer all of your title questions and professionally handle all the details.
Accurate & Fast
We make sure the closing process proceeds along as scheduled and the property closing is held on time.
Communication
Whether you are a buyer, seller, lender or real estate agent, we communicate effectively with all parties.
Title and Settlement Services
---
Conventional Loans
FHA Loans
Construction Loans
Equity-line Loans
Purchase Money Loans
Foreclosures
Land Contract Conversions
REO Transactions
Closing Service
Title Clearing
Thorough Pre-Closing
Accurate & Timely Closings
Serving All of Ohio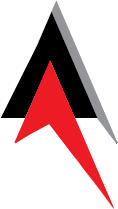 Title Order Form